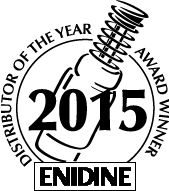 ITT Enidine Distributor Awards 2015
Our 2015 Distributor Awards were held this June and celebrated the accomplishments of our valued partners that make our business a success. These top performers help make customers lives easier with their superior performance, customer service and support. Thank you and congratulations to all of the award winners, we wish you continued success in 2016.

The R.M. Wright Company has forged an unsurpassed legacy of achievement throughout the automation and fluid power industry since 1940. Today, as we celebrate our 75th anniversary, we remain steadfast and determined to be identified by our valued customers we serve as the premier distributor of MRO and OEM pneumatics, safety, electronic controls, and accessories.